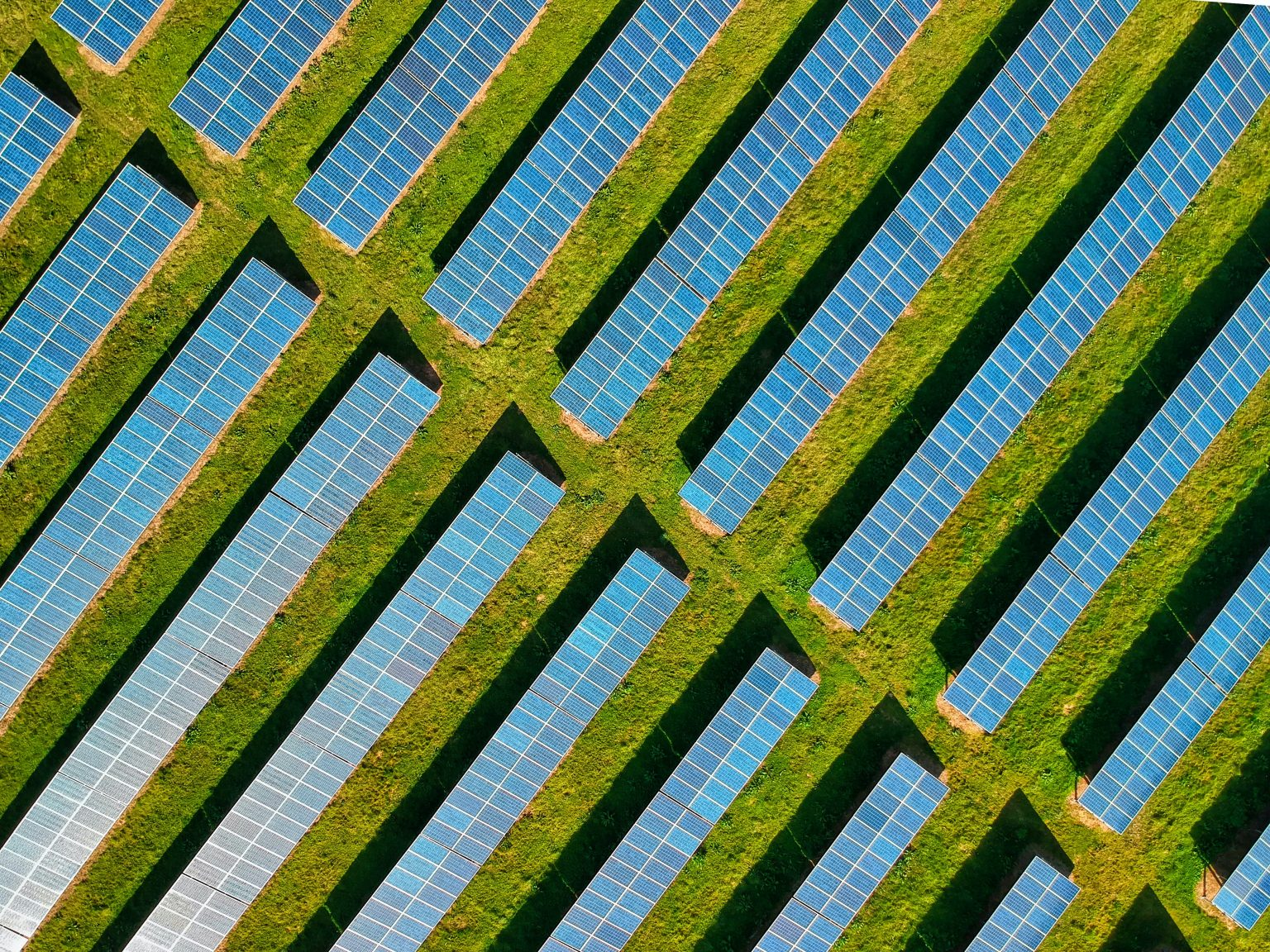 Want to charge your electric car with solar panels? At Rightcharge, we're big fans of renewable energy solutions, especially when they help both the planet and save you money.
This guide will explain everything you need to know about installing and running solar panels in addition to using solar-compatible chargers for your electric car.
Ready? Buckle up. You're closer than ever to driving on the sunshine.
First, we'll explain why we're big fans of charging your electric vehicle from home.
Charging your electric vehicle from home
When you get an electric vehicle (EV), there's a lot to wrap your head around. We know many people see the upfront cost of a home charge point and instead rely heavily on the UK's public charging network. However, charging your EV from home doesn't have to cost the earth.
At Rightcharge, we pair the right home charge point with the best EV-friendly home electricity and energy tariffs so that you can unlock hidden savings. We're here to guide you along the way, from choosing the charge point, getting it installed by a pro, and helping you save more with a smart EV tariff.
Next, we'll run through the ins and outs of solar panel installation and how to charge your electric car with solar energy.
What is the process for a solar panel installation?
If you're an experienced DIY electrician, it is possible to install a solar panel system (also known as a 'solar array') at your home. However, usually, an experienced solar PV installer will be your best bet.
If you're an experienced DIY electrician, installing a solar panel system (also known as a 'solar array') at your home is possible. However, an experienced solar PV installer will usually be your best bet.
Firstly, you will need to get solar panels installed on your roof.
Then, you need a PV inverter unit which converts solar energy into electricity. The PV inverter changes the electricity current from direct current (DC) to alternating current (AC). This allows you to use the renewable energy generated from your solar panels for your home or your EV charger. Most solar installations have a PV inverter as standard, but if you're planning your own solar panel system, factor the PV inverter into your cost calculations. Some EV charging points already have the inverter integrated into them, so it's all in one box.
Secondly, solar panels generate energy during daylight hours, whereas you might want to charge your car overnight. So, if you want to capture that solar energy for use after the sun goes down, you'll need a battery pack. This is also known as a wall box, as they are often mounted on the wall. Wall box battery suppliers include big names like e.on, EDF, and Tesla.
Tesla's system has a 14kWh battery and can provide a charge of up to 7kW, or 5kW continuously, making it ideal for charging cars with bigger batteries like – surprise – a Tesla! You can mount the battery indoors or outside, usually on the wall, but it can go on the floor. And you can link up to 10 batteries together to increase storage capacity. With extra energy storage, you can use the batteries not just to store your solar energy but also to fill up with electricity at night when it is much cheaper, using an EV-friendly energy tariff.
What to expect on the installation day
On the installation day, you can expect the installer to set up scaffolding and install mounts for the panels. Then, the panels themselves will go up and be wired in, and finally, a solar inverter will be set up. A solar inverter converts the power into energy your home can use. Further work will be done to bring a solar battery into the mix for energy storage, and the inverter will be connected to your consumer unit. Finally, they'll run a series of tests. And that's it! You'll be good to go.
How long this installation process takes depends on factors like the type of solar panel system you're having, how many solar panels and the kind of battery storage you're investing in can affect this.
Charging your electric vehicle with solar energy
How do solar EV chargers work?
The ultimate dream for many electric car owners is to power their vehicles on sunshine. Here's how electric vehicle home charging with solar PV works.
Once the solar panels have been installed, solar panels absorb photons from ultraviolet (UV) light (sunlight) and use this to generate electricity.
Solar-compatible EV chargers have solar integration. They work by integrating with solar panels to harness the sun's power. Home EV chargers use the energy generated by solar panels to charge electric vehicles, reducing your reliance on the national grid power.
Excess solar energy can also be stored in batteries for later use, providing an environmentally friendly and cost-effective solution for powering electric vehicles. A battery means that your solar-compatible EV charger can work even when the sun isn't shining, providing a reliable and sustainable energy source for electric vehicle owners.
Benefits and drawbacks of charging your EV with solar panels
Benefits of Solar EV Charging
First, you're probably wondering how much money you can save with solar PV. While the initial cost can be steep, the savings on energy bills that can be made are significant. You can expect a very healthy investment return when installing solar panels.
Solar charging is better for the planet 🌏
Using renewable solar energy to power your car means you can drive knowing that your drive is as clean and green as possible. You're doing your best to cut your carbon footprint from car travel, which has to feel good.
You can electrify everything 💡
Once you've made the initial outlay for solar PV, nothing is stopping you from electrifying everything. Your whole home could benefit from solar-generated power.
Simplify your EV charging 🔌
Last but not least, charging at home is convenient. You're in control of when you plug in and always know it's avaliable to use. It's a pain when you turn up to a public charge point to charge your EV to find it's already in use, blocked, or broken. Plus, you know how much a home charge costs down to the penny..
Drawbacks of Solar EV charging
Seen costs, and hidden costs 💰
Investing in a home solar PV system doesn't start and end with installing solar panels. Wall battery boxes and home charge points range in price from a few hundred pounds for a basic 3kW system to thousands of pounds for the biggest and best units. You'll also need to be prepared to cover installation costs and possible repairs over the years.
Remember that the Energy Saving Trust estimates that an average 4kW solar array in the UK will save you over £400 a year and 750kg of carbon emissions.
Best solar-compatible home EV chargers
Good news! You don't have to undertake the journey of finding a solar-compatible EV charger alone. At Rightcharge, we are experts in making the switch to EVs simple. We're here to help you find the right charger, energy tariff, and installer. So, your transition to electric vehicles is smooth and seamless.
We have handpicked a variety of solar-compatible EV chargers. Our charge comparison tool allows you to easily filter between EV chargers and find the best solar-compatible EV chargers. Once you have selected your charger, we will also provide you with a free quote outlining the costs of your charger and installation.
Even more good news!
At Rightcharge, we also have a tariff comparison website. You can use our tariff comparison website to find the best tariff to fit you and your charging needs. If you choose not to install a battery, you could opt for an EV-friendly tariff, which gives you access to greener and often cheaper energy during off-peak hours. Furthermore, our tariff comparison tool clearly shows you the estimated cost of all the electricity you will use for your car and home.
Solar panel FAQs
Here are some frequently asked questions about solar panel installation and EV solar charging:
1. How much does solar PV cost?
It takes time and money to build the home infrastructure for solar PV. If you do not already have solar panels installed, then be prepared to make a significant investment.
A single solar panel costs, on average, between £350 and £500 and varies depending on the size and type. The average domestic rooftop array is a four-kilowatt (kW) system of 16 panels and will cover up to 30 square metres of your roof. This will cost around £6,000 as a ballpark figure.
2. How many solar panels will I need?
A common question about solar charging for electric cars is, "How many solar panels do I need?" This is a question your solar panel installer will be able to help you answer, but if you want to install these yourself or just get a rough idea, read on.
The battery capacity within an electric car can vary significantly – the battery pack in a Tesla is significantly bigger than in a standard sedan car, for example. So it's tricky trying to give a hard and fast answer.
What we can tell you is your solar PV array can go a long way towards your energy usage and filling those batteries. Here's the basic maths:
Factoring in UK weather, an average solar array of 4kW will generate more than 3,400 kilowatt-hours (kWh) of electricity each year.
A standard car like the Nissan Leaf has a 40kWh battery pack, providing a range of 160 miles, equating to four miles per kWh.
Therefore, the total number of miles you could travel annually by solely using solar energy is 13,600 miles.
The average annual mileage for a UK driver is just over 7,000 miles.
Therefore, a standard solar array provides almost enough energy to power two electric cars.
Generally speaking, a solar array of between four and ten panels is sufficient to generate electricity enough to charge the average EV without drawing a single watt-hour from the grid.
One thing to bear in mind is that these calculations are based on averages. An average domestic solar panel installation will not produce enough daily electricity to fully charge an electric car battery from zero to 100 per cent.
Another consideration is if you have a Tesla or similar car with a battery pack over 65kWh, you'll either need a massive solar array or be prepared to supplement the solar power with electricity from the grid.
3. Are there government grants for solar panels?
The UK Government has cut VAT to zero on solar installations until 2027 to help keep costs down. A new grant scheme, ECO4, will also help homeowners to buy solar rooftop arrays. For four years, they've pledged £1 billion a year to support this scheme.
4. How long does it take to charge an electric car with solar panels?
It can take anywhere from 30 minutes to 12 hours. It'll vary depending on what size battery you have, the speed at which your charge point charges, and whether there's power stored in a wall box battery if you've chosen to have this installed.
Summary
Deciding to move from a petrol or diesel car to an EV requires some investment. Adding solar into the mix is no different – it is not as daunting as it looks, and anyone can do it.
A solar array can bring a real ray of sunshine into your life. Over a few years, there's a good chance it'll leave your bank balance beaming. It'll give you the greenest of charges, and if you invest in battery storage, you can use your solar-generated electricity all day. If you are not ready to invest in battery storage, you can also look into swapping to an EV-friendly tariff.
The cost is steep, though, so if you're not about to invest in a solar system, we'd recommend future-proofing your EV charger because you might change your mind as petrol prices soar. Ready to drive off into a solar-powered sunset? Head to the Righcharge website and get the show on the road today.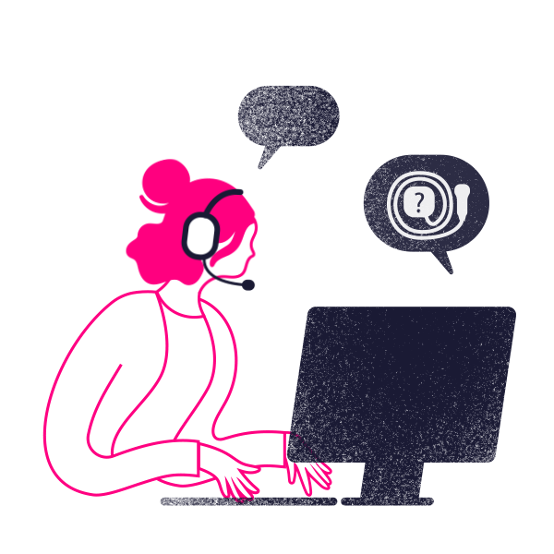 Do you have questions about home charging your electric car with solar power? Our helpful team of EV experts are only a click away. Email us at customercare@rightcharge.co.uk.